Student Exchange Program
Laurier has partnered with universities all over the world to offer exchange programs to our students. Currently, we have exchange agreements with more than 70 universities in 25 countries around the world. Studying abroad, typically done in either third or fourth year, allows you to broaden your perspective of the world and gain an increased sense of self and independence while building skills transferable to future employment.
How Much Does Exchange Cost?
If you participate in an international exchange, you continue to pay tuition to Laurier but study and earn credits at a university outside of Canada. You can also apply for financial awards to fund your studies abroad.
Pre-Departure Prep and Post-Trip Debriefing
Get ready and take ownership of your learning and growth before, during and after your international travels. We deliver pre-departure training focused on culture awareness, health and safety and personal travel preparedness. This training is important for your self-development, gaining transferable competencies for career success and most importantly to increase your knowledge on ways to stay safe and healthy for your travels.
Other Opportunities to Go Abroad
Summer Abroad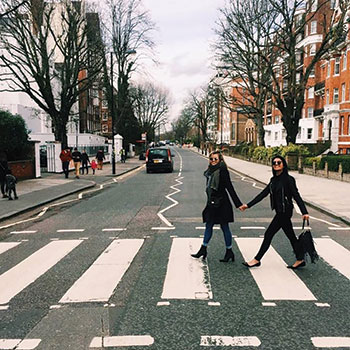 Not sure you can go abroad for a full term? Our summer abroad opportunities allow you to study abroad at one of our designated partners for a few weeks, while still earning credits towards your degree.
Opportunities exist in Mexico, Germany, China and more!
Field Courses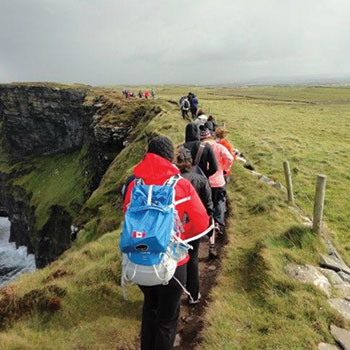 Study Spanish in Costa Rica, History in China, Global Studies issues in Chile, or Human Rights and Human Diversity in Mexico.
A variety of field courses have been created by Laurier's outstanding faculty to add an experiential learning opportunity to their courses.
Internships
Stand out among the competition and add an international work experience to your resumé with one of Laurier's internship opportunities.
Departments such as Global Studies, Human Rights and Human Diversity, and the Faculty of Social Work provide opportunities for you to put what you have learned in the classroom to work in an international setting.
Alternative Reading Week: Habitat for Humanity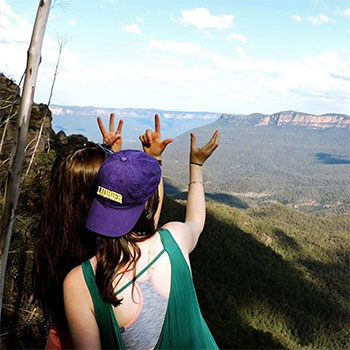 Take part in Habitat for Humanity's international or local build to give back to our community and support the need for affordable local housing in Waterloo, Brantford and international destinations such as El Salvador.
This is an amazing opportunity to do something fun and meaningful during your winter reading week.